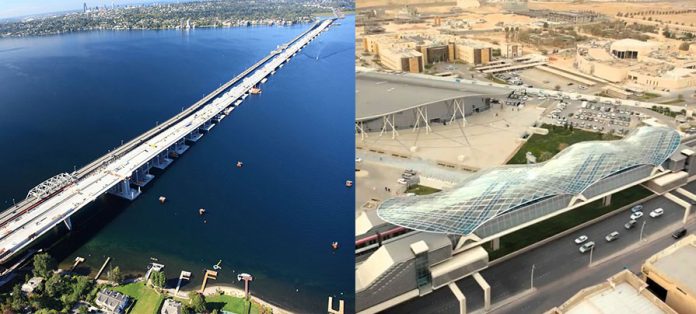 The capital of Saudi Arabia, Riyadh, is planning to build the Riyadh Metro Rail project, that will include nealry 110 miles of track and include six different rail lines and 85 stations.The end of the works is planned for 2019 and the Riyadh Metro Rail will be able to handle 3,6 million passengers daily.
Another whole earth moving project is the new SR 520 Floating Bridge and Landing Project, which spans across Lake Washington in the Seattle area.
The post The 2016 biggest earth moving projects appeared first on Engineering Machining.